Event Planning and Management
If you want to throw an event like no other – highly entertaining, unique, stunning, then look no further. Whether you're celebrating a birthday, post-wedding event, proposal, or hen party, we will help you wow and delight your guests.
We're passionate about events and hospitality, and we love hearing about your special occasion; whatever you are celebrating. We have worked and lived in Ibiza for 9  years and our expertise, working in some of the Isle's most popular hotspots, means that we know our stuff when it comes to events in Ibiza. 
Whether you've planned an event before or not we understand that it can be overwhelming, time-consuming and stressful. We're here to take the stress out of the process so you and your guests can enjoy every second, safe in the knowledge that we can handle the rest.
We work with you to create events that meet and exceed your vision; we're flexible to your needs, which means we can be as hands-on or off as you wish. This is why we have a whole host of services available; from the simple dry hire of our props and accessories, to complete coordination that takes advantage of our wide network of connections in the Ibiza event and hospitality scene. Our little black book of Ibiza's finest wedding and event suppliers means we work with only the best.
You choose what works and we'll do the rest. 
Simply click below to get in touch with us today to start planning your one-of-a-kind event.
With a lot of venues in Ibiza finishing at Midnight people love to throw a post-wedding event for their guests the next day. Sunset beach parties, private yachts, festival-themed pool parties, speakeasy bar, the options for your post-wedding event are endless. It's another opportunity to make memories with your loved ones and to personalise and elevate the guest experience, and to have a fun time together when everyone is relaxed and letting loose.
You've met the person of your dreams, you've booked the holiday and you have the ring. Now you just need to pull off the perfect proposal. Romantic beach picnic or Will you marry me in flowers in the hotel room, perhaps you'd like a photographer on standby to capture the moment forever. Let us help make it that perfect moment for you both.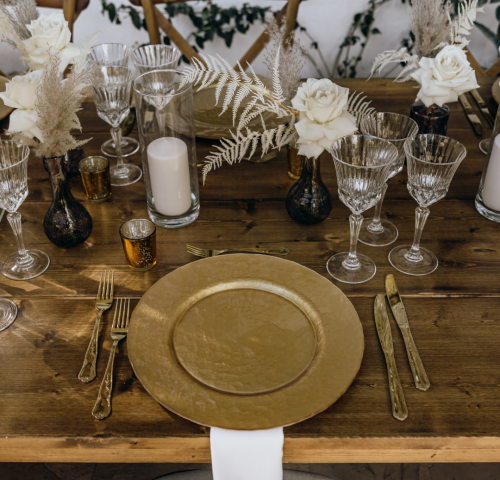 We can take care of every aspect of your full dinner party, we work with some of Ibiza's most amazing private chefs, we can also provide wait staff and of course, look after the aesthetic and planning of your Dinner Party, so all you have to do is get ready and enjoy your event.
Ibiza is the home of the Hen Party and what better way to celebrate and surprise than with some beautiful decor to create that stylish celebration. We have filled hotel rooms with balloons, set up flower walls in villas, decorated yachts, designed stylish gift bags for when the hen party arrives. We have got you when it comes to The Perfect Hen Party in Ibiza.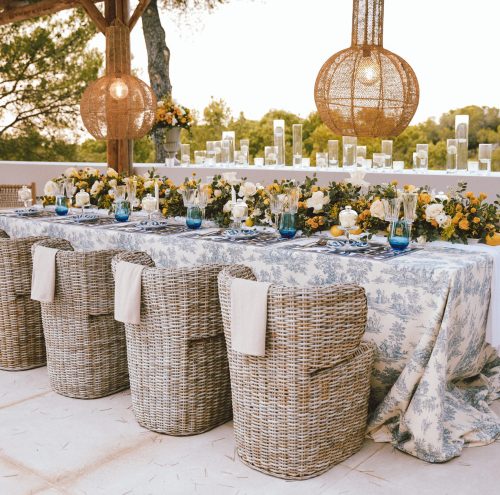 Whatever birthday party you are organising, and whatever budget you may have, with The Event Stylist Ibiza anything is possible from an intimate family gathering to a fully immersive experience. Our expertise and creative skill will create your dream birthday party. Perhaps your little one has a birthday coming up, we'll help you elevate your child's party so even adults have as much fun as the kids do!
If you've got a corporate or marketing event in Ibiza and need some help with those finer details we have helped some big brands from fashion brands to cosmetic companies set up their events here in Ibiza.  Request our complimentary consultation today if you need help making your Ibiza event one to remember.